The Perilla Seeds are cold pressed to produce an oil rich in vitamins and amino acids. Approximately 50-60% of the oil is Alpha-Linoleic Acid (ALA) which is an Omega-3 fatty acid. The high ALA content helps the skin and hair retain moisture; the Omega-3 fatty acids are polyunsaturated fatty acids and can be used in the treatment of skin disorders such as ecz

ema and psoriasis.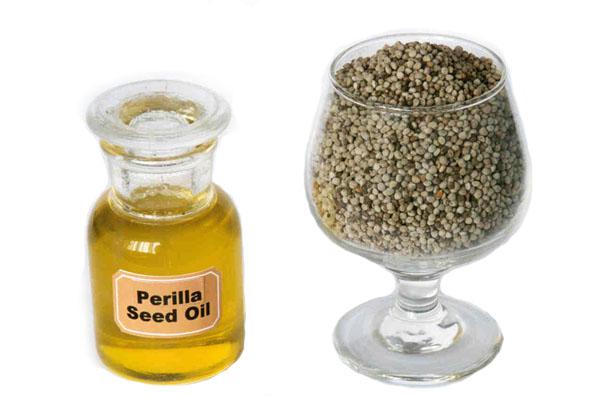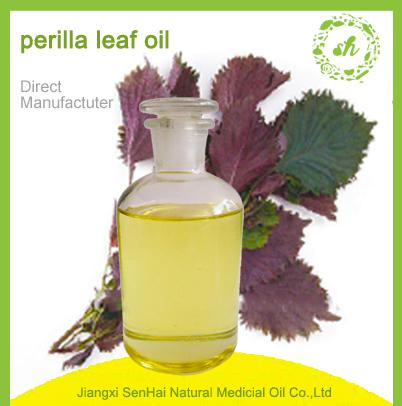 Specifications of products:
| | |
| --- | --- |
| Items | Specification |
| Product name | Perilla seed oil |
| Color and odor | yellow liquid With perilla aroma |
| relative density | 0.9160-0.935 |
| Refractive index | 1.473-1.485 |
| Acid value | 0.61mgKOH/g |
| Peroxide number | 0.75meQ/kg |
| Main ingredients | Palmitic acid 6.1%, stearic acid 2%, oleic acid 15.4%r- linolenic acid 0.3%, linoleic acid 16.2%, linolenic acid 61%. |
| Conclusion | Qualifiedc |
Benefits & Functions :

Improve intelligence and brain fitness;

Resist aging;

Reduce cholesterol levels and lower blood lipids;

Reduces thrombus formation;

Inhibit tumor;

Improve the reflectivity of the retina and enhance vision;

Benefit a healthy pregnancy and a healthy baby. So, it is ideal for pregnant women, lactating women, and people with

high cholesterol.

Main Application:

Edible oil;

Massage oil;

For Medicine,It has a significant lipid-decreasing effect, improve the learning ability of experimental animals,anticancer

activities.