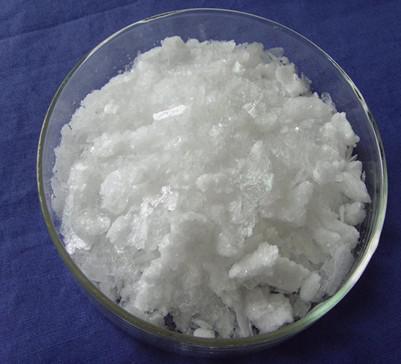 Specifications of products:
| | |
| --- | --- |
| items | specification |
| product name | borneol |
| Character | A white colored lump-solid with a sharp camphor-like odor |
| melting point | 205-210℃ |
| nonvolatile matter | <3.5mg |
| heavy metal | less than five parts per million |
| Arsenic salt | less than two parts per million |
| content | borneol ≥55% |
| stability | Stable. Highly flammable. Incompatible with strong oxidizing agents. |
| Conclusion | Pass |
Benefits & Functions :
Main functions are to induce resuscitation, clear stagnated fire, remove nebula for improving eyesight, and relieve swelling and pain.

Antibacterial action. It inhibits or kills clinical common pathogenic bacteria, such as staphylococcus aureus, beta hemolytic streptococcus, and viridans streptococci;

Anti-inflammatory effect.

Relieving pain.

Promoting division and development of neurogliocyte like schwann cell.

Main Application:

Borneol Flakes has been extensively studied and used by generations of physicians in ancient China. Modern pharmacological study

showed that it has multiple direct therapeutic effects. Main uses and indications are lockjaw in stroke, coma in febrile diseases, convulsion

due to phlegm confusing heart, deafness caused by qi blockage, pharyngitis, canker, otitis media, carbuncle and swelling, hemorrhoids,

corneal opacity, and enterobiasis.