Angelica essential oil is extracted from the plant Angelica archangelica (A. officinalis), of the Umbelliferae family. It is a sweet herbal smelling oil that has a spicy undertone and is also known as European Angelica.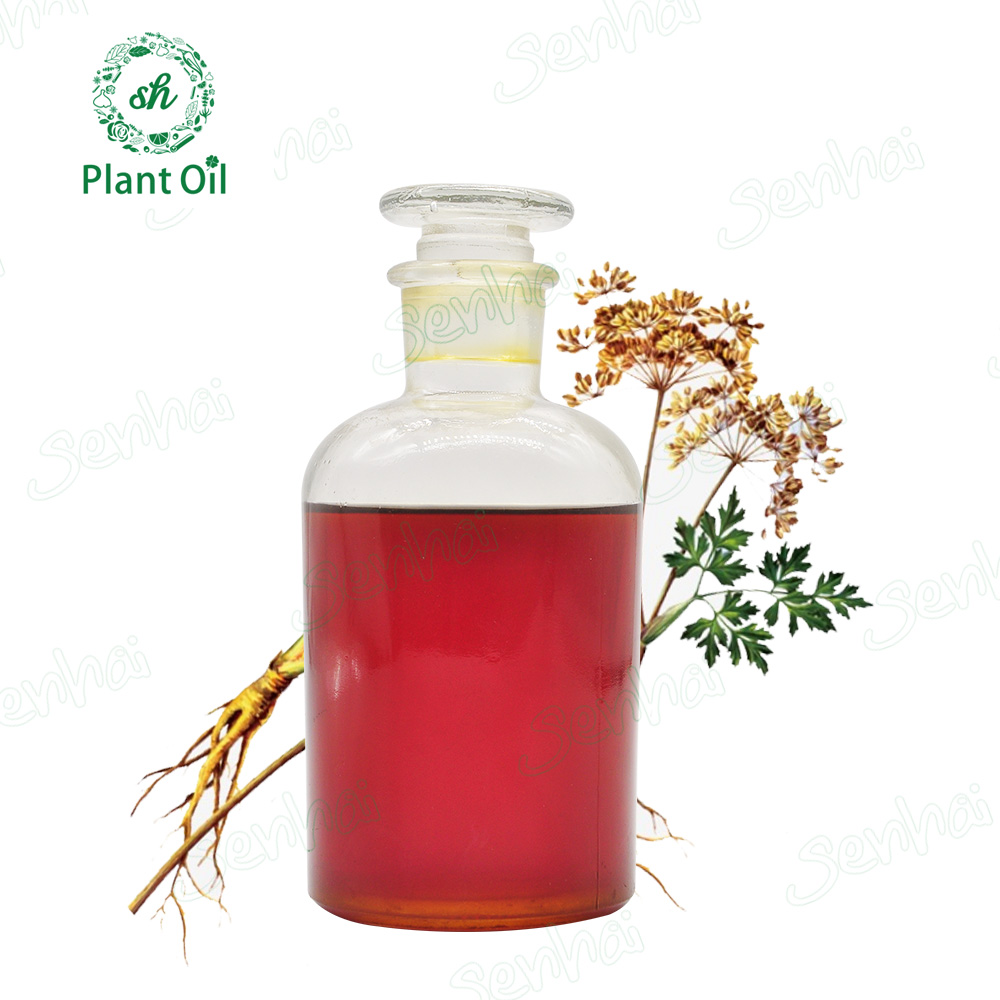 Specification:
Items
Specification
Product name
angelica oil
Color and odor

Light red viscous liquid, characteristic aroma

and bitter taste of angelica

relative density

0.9360-0.9800

Refractive index

1.4950-1.5510

Acid value

≤20.0

Arsenic Content

≤0.0002%

Heavy Metal(Amount of Pb)

≤0.001

Solubility

Soluble in 70% ethanol

ligustilide content

≥70%

main ingredients

Ligustilide, linoleic acid, phellandrene, angelic acid, Fourteen lactone,,etc

Conclusion
Pass

Benefits & Functions:

Dispelling wind and eliminating dampness and eliminating cold to stop pain.
It has anti-inflammatory, analgesic and sedative effect;
It has inhibition to platelet aggregation;
It has hypotensive effect, which however is not stable
It contains bergapten, xanthotoxin and other ingredients, which has photosensitization and anti-tumor effect.

Main Applications:

Angelica root herb is one of common Chinese herbs and widely used in herbal remedies,simply because it has plenty of root health benefits. It can be used by essential oil, tea, powder, tincture, capsules, extract etc.

Angelica Root Essential Oil Recipes
Skin Renew: Add two drops of angelica along with two drops of frankincense to a small amount of argan or jojoba oil and gently apply.
Winter Breathing Formula: Add one drop Angelica, four drops spruce, two drops orange and two drops clary sage for a general breath assisting diffuser blend.