Star Anise essential oil has a beautiful, fresh, sweet, spicy, liquorice-like aroma. It is produced from the seeds of an unusual fruit which grows on a small oriental tree. The fruit is, as the name suggests, star shaped, radiating between five and ten pointed sections, about eight on average. These hard sections are seed pods. The star-shaped fruit is picked before it can ripen, then dried. The essential oil is usually extracted from the dried seed via steam distillation.
In folklore Anise was believed to protect and was supposed to avert the Evil Eye. In modern aromatherapy Star Anise essential oil is used for its carminative, digestive, stimulant and diuretic properties. It is also useful for skin conditions, to combat stress related fatigue and to improve women's wellbeing.

Specification and Test as below:
| | |
| --- | --- |
| Items | Specification |
| Product name | star anise oil |
| Color and odor | Pale yellow liquid with anise aroma |
| relative density | 0.975-0.988 |
| Refractive index | 1.553-1.560 |
| Specific rotation | +1°- +2° |
| Freezing point | 15.5℃ |
| Anethol content | above 85% |
| solubility | Soluble in 90% ethanol |
| Conclusion | Pass |
Citronella Oil Benefits & Functions:

Relieves cramps, coughs,aches and diarrhea;

Gives relief from rheumatic and arthritic pains;

Helps to eliminate intestinal worms in children;

Effective in clearing congestion in respiratory tract;

Provides relief from anxiety,nervous afflictions and depression;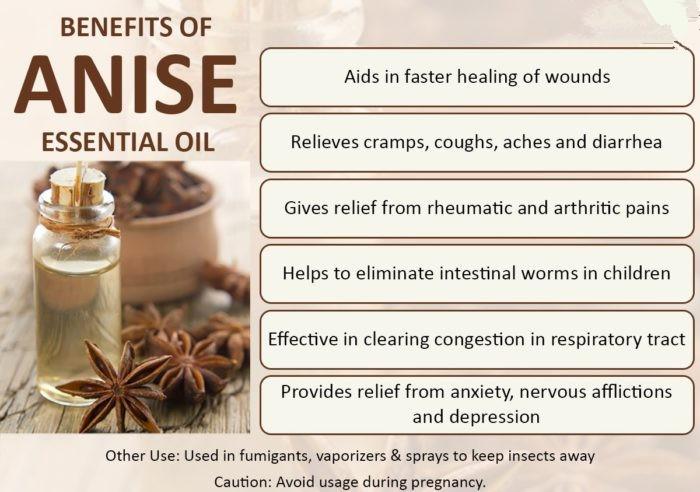 Main Application:
Mainly used for anethole extraction, to synthesize anisic aldehyde, anisalcohol, anisic acid and its esters; also for wine mixing,cigarette and food flavor.