Honeysuckle essential oil is derived from the bright orange flowers of the honeysuckle plant, and has been used for more than 1,400 years in traditional medical practices of China.

The uses of this oil extend past topical or inhalation applications, and include cosmetic and bath products, as well as massage oils and exfoliators. The impressive range of health benefits is caused by the rich supply of quercetin, vitamin C, potassium and other critical nutrients, as well as numerous other antioxidants.
Product benefits: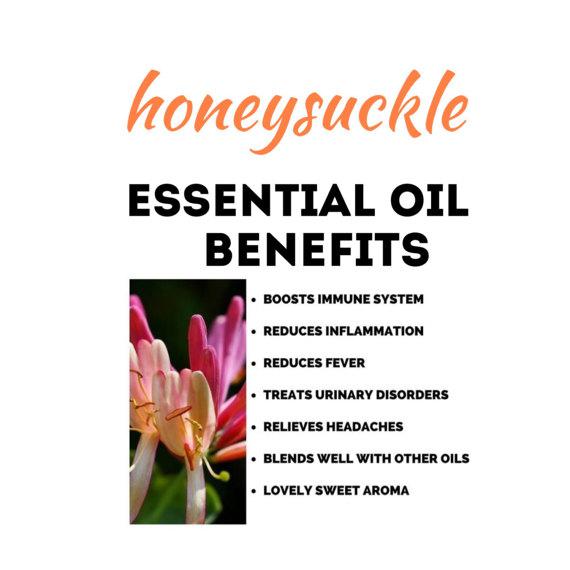 Benefits & Functions:
It has broad-spectrum antimicrobial activity;
Its decoction can promote leukocyte phagocytosis;
It has a certain cholesterol-lowering effect;

Its water and alcohol extract have significant cytotoxicity on sarcoma 180 and Ehrlich ascites tumor;

Oral administration of high doses of the herb can prevent experimental gastric ulcer.
Main Application:
It is widely used for the treatment of a variety of pyreticosis, such as fever, rash, measles, carbuncle, sore throat, etc. used in the cosmetics,applied to skin for inflammation and itching,and to kill germs.
Also can be used as massage oil,aromatherapy material.