Geranium oil is extracted through steam distillation of stems and leaves of the geranium plant. The main components of this oil include alpha pinene, myrcene, limonene, menthone, linalool, geranyl acetate, citronellol, geraniol and geranyl butyrate.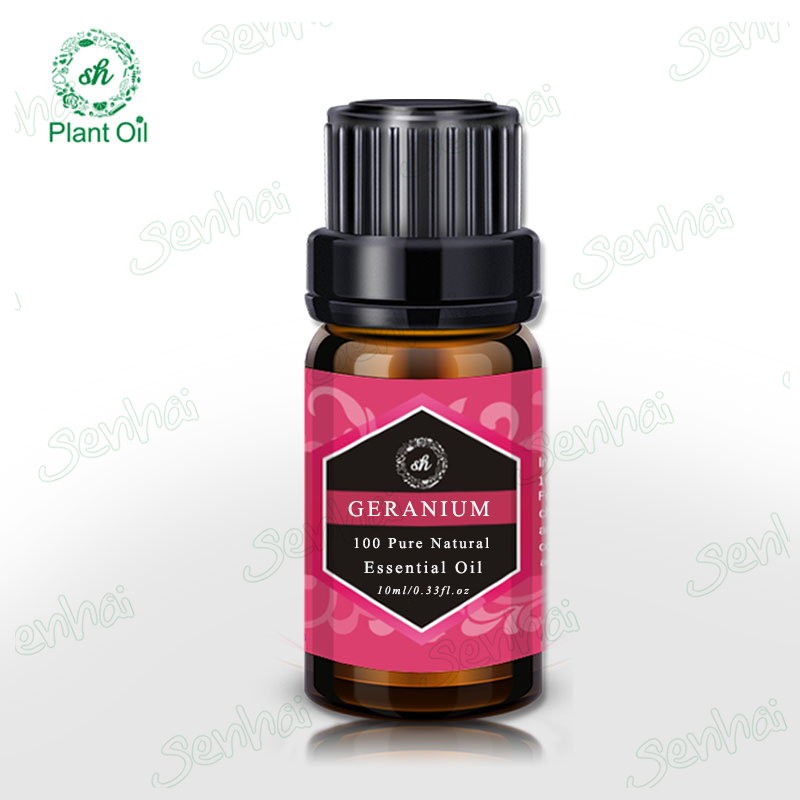 Specification as below:
| | |
| --- | --- |
| Items | Specification |
| Product name | geranium oil |
| Color and odor | green-yellow liquid with sweet aroma |
| relative density | 0.886-0.898 |
| Refractive index | 1.464-1.472 |
| Specific rotation | -7°- -13° |
| solubility | Dissolved in 70% ethanol and other organic solvents |
| main ingredients | geraniol(30%-50%),rhodinol(30%),Geraniol, linalool, menthone and isomenthone,etc. |
| Conclusion | Pass |

Benefits & Functions :
Aids in eliminating body odor
Helps treat acne and fades scars
Prevents bacteria from developing on wounds
Speeds up blood clotting and heals wounds
Promotes cell recycling and regeneration of new cells
Increases urination and removes toxins from body
Prevents muscles and skin from sagging
Fights diseases like Alzheimer`s and dementia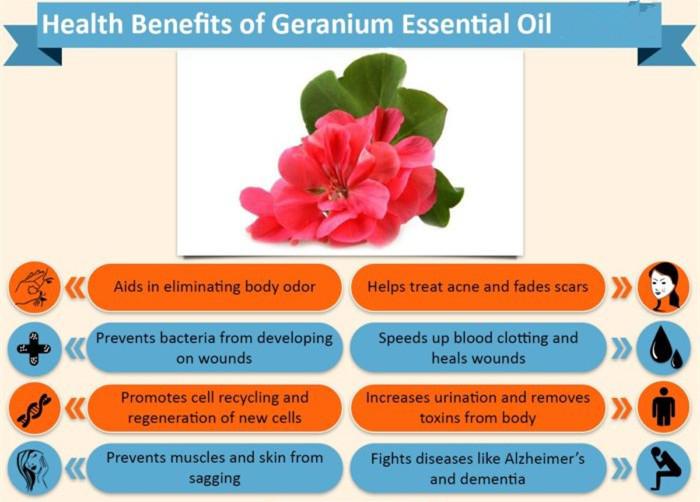 Main Application:
Widely used in the deployment of perfume, soap, cosmetics and other products in the fragrance,For the deployment of roses, strawberries, raspberries, grapes, cherries and other food flavor and tabacco, wine flavor.

Storage condition:
Store in a cool, dry place and keep away from direct strong sunshine.